Future Reads
is a feature on Book Labyrinth, where I sporadically post about books coming out in the near (or not so near!) future and why I want to read them. This feature is inspired by memes and features like
Waiting on Wednesday
and
Books to Pine For
. I hope you'll discover something you want to read as well!
(All title links will take you to Goodreads)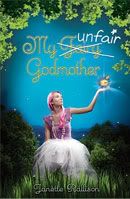 My Unfair Godmother
by Janette Rallison
Release Date:
April 12, 2011
I love Janette Rallison's books so much! They're so fun and sweet. 'My Fair Godmother' was great, so I'm definitely looking forward to the sequel!!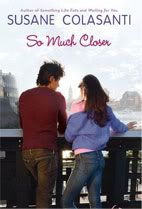 So Much Closer
by Susane Colasanti
Release Date:
May 3, 2011
I really like Susane Colasanti's books... they have a great conversational tone to them. I can't wait to see how her love of New York City translates into this book.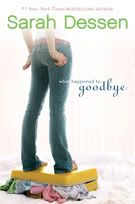 What Happened to Goodbye
by Sarah Dessen
Release Date:
May 10, 2011
It's Sarah Dessen. Do I even need to say anything else? But seriously, Sarah Dessen is one YA author that I read when I was a teenager, and I still adore her books. They're moving, inspiring, fun, and swoony all at the same time.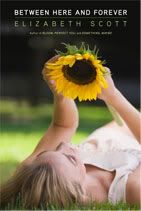 Between Here and Forever
by Elizabeth Scott
Release Date:
May 24, 2011
Dead/dying sister with a secret novels seem to be coming out in droves lately, but there's no way I would skip a book by Elizabeth Scott. I mean, hello? She's Elizabeth Scott!!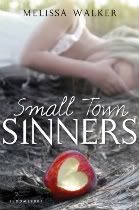 Small Town Sinners
by Melissa Walker
Release Date:
July 19, 2011
Melissa Walker is charming, stylish, and quite possibly one of the coolest girls ever. If that isn't enough, her books are amazing as well! If you haven't checked out the Violet series or Lovestruck Summer, you definitely should. As for this one, I'm always very interested in any mainstream book that deals with religion. Plus, serious cover lust for this one.
I hope you've enjoyed these future reads! What not yet released books are you looking forward to?