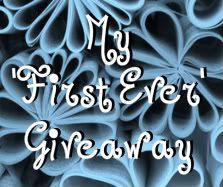 Thanks to everyone who entered this giveaway! I know it wasn't the biggest/fanciest one ever, so I'm glad there was some interest in the Hunger Games bookmarks.
On to the important part. The winners!
1. Lucy from The Reading Date

2. Rochelle from Books Like Stars

3. Kimberly M.
Congratulations you three!!!
I've emailed the winners, and they have 3 days to get back to me with their addresses -- otherwise I will pick a new winner(s).
Again, thanks to everyone who entered!