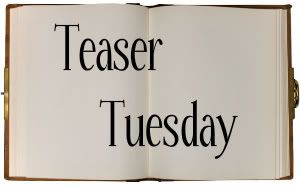 Teaser Tuesday
is a weekly bookish meme, hosted by MizB of
Should Be Reading
. Anyone can play along! Just do the following:
Grab your current read
Open to a random page
Share two (2) "teaser" sentences from somewhere on that page
BE CAREFUL NOT TO INCLUDE SPOILERS! (make sure that what you share doesn't give too much away! You don't want to ruin the book for others!)
Share the title & author, too, so that other TT participants can add the book to their TBR Lists if they like your teasers!
"Your wish has to be something specific enough that I can use my wand to make it happen. Oh, and recently there's been a ban on inserting yourself into the Twilight series. The Cullens are tired of different teenage girls pinging into their story every time they turn around."
-- pg. 47, hardcover
I love Janette Rallison's books -- they're so funny and cute, but really well written. I'm about half way through this one and I'm loving it so far!